I got 19 exercises and prancercise 'aint 1!
Updated: Jan 7, 2020
Here's your hottest exercises of 2019 birds, can you get all 19 exercises done within 19mins though?? Get your timer set and your stop watch ready!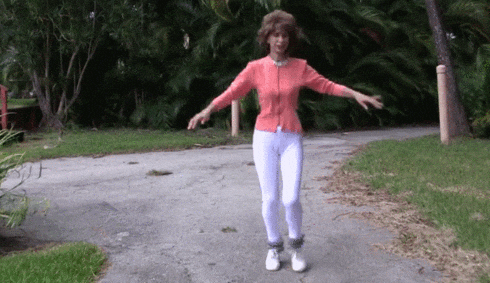 Don't forget to warm and stretch obvs. Sadly Prancercise doesn't make the cut - what were we event thinking though?
1. 1min plank
2. 20 squat jumps
3. 30sec push-ups
4. 40sec bicycle crunches
5. 50 mountain climbers
6. 60sec lunges
7. 7 donkey kick ups
8. 8 tuck jumps
9. 90sec plank
10. 10 glute bridges
11. 11 tricep dips
12. 12 (each leg) single leg jumps
13. 13 push-ups with side plank
14. 14 (each side) clams
15. 15 spiderman plank
16. 16 russian taps dancers
18. 18 ab toe reaches
19. 19 ab v ups
Happy NY birds and boys alike, thanks for another sweet year of sweaty lols! x