Our Top Tips to surviving the festive season!
Updated: Jan 7, 2020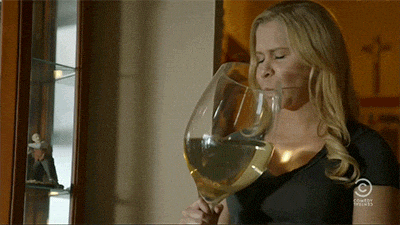 It's December birds, you are about to enter into the madness which Christmas seems to bring it - overbooking social events and planning extravagant family celebrations. Yes this can be a beautiful time to come together and share mulled wine and warming Christmas puddings over board games. But more often than not this season can lead to unnecessary stress/anxiety, poor health with continuous over-indulgences with booze and food not to mention being a broke arse bird.
So how can we make sure we enjoy the silly season AND come out on top in the NY? Here are our Top Tips in surviving and thriving birds...
1. Keep your exercise prioritised
I know it's tough, but schedule in your sweat sessions at the beginning of the week around your existing social events. And if you've run outta time to get to a class, slip in a 20min home workout or yoga stretch session.
2. Invite your date to a wholesome Xmas event
There are loads of festive events which speak to the health & wellness birds. Here are two we are going to:
- QUIET CLUB, Their Xmas event this month is all about Support. All proceeds are going to Crisis London.
- SELF CARE SUNDAY'S, We'd be lying if we did slip this event in - what's not to like about an event bring women together, to support women on their journey to discovering their womanhood
3. Make a massive batch of Kitchari now
Because it freezes and will be your sweet saviour for ANY meal when you have nudda time or are feeling like you need a cleanse & support for your gut health.
4. Give the gift of time
Over consumerism ain't cool for the environment or your purse! Offer to look after your besties kids, plan dates to the countryside or the seaside. You'll all win!
5. Get making mindful cocktails with La Maison Wellness
Cami Vidal is my girl, and she'll be yours too when you wow your guests with her insanely beautiful, actually good-for-you Xmas cocktails.
Shani x